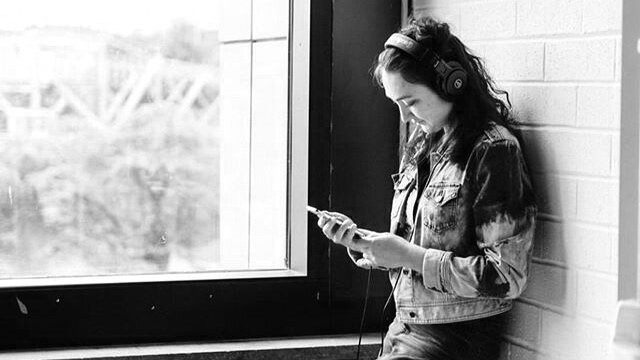 Frequently Asked Questions
1. Where will the event held?
Open Heaven will be held at Church Alive! Our address is King's Court, 525 Riverside Ave, Lyndhurst, NJ, 07071.
2. Who can attend this event?
If you are female, Open Heaven is for you! This event is for every daughter, mom, grandmother, sister, aunt, friend, and woman you can think of! Even if you do not call Church Alive your home, this event is for YOU! All women are welcomed!
3. Will there be childcare?
Of course! When registering, you can request childcare for the full event, for morning session only, or the night sessions only. Lunch and snacks will be provided for children staying for the of the event.
4. When is the deadline to purchase my ticket?
We will continue to sell tickets until they are sold out. Tickets will be available for online purchase until November 28th. We will also be selling tickets at the door, if available, on the day of the event.
5. Are my tickets refundable or transferable?
All ticket sales are final and are non-refundable. Tickets are transferable though! To process a transfer to another individual, please email resilientwoman@churchalive.tv with your request. You will need to list your full name and the full name of the person you are transferring the ticket to.
6. What does the registration fee cover?
Your registration fee covers access to the entire event which includes lunch and all other expenses.
7. What's for lunch? Can I bring my own lunch or go out for lunch?
Lunch will be provided by Chick-Fil-A! Lunch is included with all ticket sales and ticket prices will not change even if you decide you would like to go out for lunch or bring your own lunch. Feel free to give your meal to one of your gal pals if you prefer to do your own thing during lunch time!
8. Are there special rates for large group registration? Can we reserve seating?
There are no special group rates or reserved seating for this event.
9. When do the doors open and what time does the event start and end?
Doors will open at 9:30am for coffee and shopping! Our vendor booth will be all set up for you and your gal pals to browse and shop our Resilient Woman merchandise. The event will start promptly at 10am and our day together will be finished by 8pm.
10. What should I wear?
Casual layers are recommended for this event! We'll be having a fun, full and relaxing day together so the more comfortable the attire, the better!
11. What should I bring with me?
Your fabulous smile is a definite must to bring with you this day! We would encourage you to bring your Bible and your journal for note taking. We'll be having some fun surprises during our Girlfriend Time so make sure to bring your pillow and blankets to relax and lay out with your gal pals!
12. What can I expect from this experience?
Our desire is for you to have a fun and relaxing time in the house of God together! We are praying that you will experience an encounter with the Lord as you gather together with other amazing women for a refreshing and powerful day. There will be praise and worship and spirit-led speakers with powerful messages to share. We are expectant for what God will do on this day and we believe hearts will be transformed and HEAVEN will be OPEN.
13. Can I pre-order merchandise?
Absolutely! Once merchandise items are listed on our site they will be available for pre-order. Pre-ordered merchandise can be picked up on the day of the event at our vendor booth. Sizes, quantities, and styles are not guaranteed on the day of the event so we highly encourage you to pre-order your Resilient Woman gear!
14. Is there parking available?
Yes! We recommend and encourage carpooling as parking spots are limited.
If you have any additional questions or need further details on anything, please feel free to email us at resilientwoman@churchalive.tv.
We look forward to spending the day with you!